Albatross Display is an open source Air Traffic Controller environment to provide a full Controller Working Position.
Albatross Display is an open source Air Traffic Control Human Machine Interface (HMI) to provide the controller with precise visualization of airspace.
Albatross Display is the result of SkySoft-ATM operational expertise in ATC. Best of breed new features ensure improved safety, ease of use and productivity.
Key features are directly inspired by ATCOs requests:
Locating and aircraft using the SSR code? Press the key, fill in the SSR code and Albatross Display will show you the track right away.
The Aircraft is not shown on the screen yet? An arrow will pop up to indicate the correct direction to go to.
Does a window hide an important track? The window will be clearly circled with a specific color to warn you.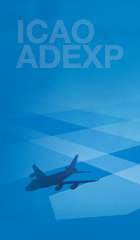 Featured project
Albatross Messages
Parser Library
A common software library to process messages in ICAO and ADEXP format.